---
---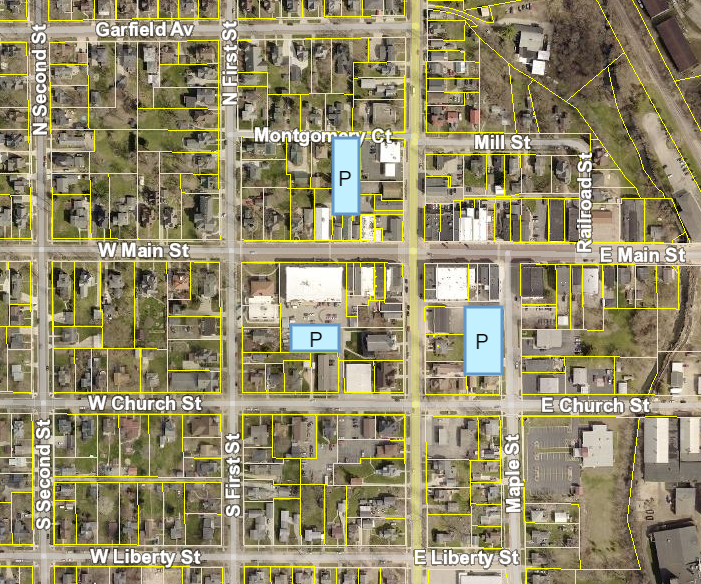 The city will declare a snow emergency when forecasted or observed weather conditions indicate a significant snow event.
Parking will not be permitted on city streets during the snow emergency declaration, all vehicles must be parked on either private property or in municipal parking lots.
The city will announce a snow emergency by posting a press release on the website and sending the release to local media outlets, please note:
During a declared snow emergency all vehicles must be removed off the roadways or face a fine of $100 plus removal of the vehicle by a towing company at the vehicle owner's expense

The Municipal Services Department or the Police Department will put out a press release in advance of the snow emergency that specifies the date(s) and length. The press release will be posted on the City Website and sent to local media outlets.

The ordinance allows for you to park in any city municipal parking lot without a required permit while a snow emergency is declared. City municipal lots are located off Maple St, Montgomery Ct, and W Church St

After the declaration expires vehicles can be parked back on the street.
Click on the illustration above for municipal parking lot locations. A press release and links to winter parking regulations can be found at the bottom of this page.
Maintaining safe driving conditions during the winter months is a priority for the City's Public Works staff. Snow removal and plowing are prioritized by a three-tiered system: primary plow routes, secondary plow routes, and residential plow areas.
Primary plow routes are the main arteries of the city, essential to emergency transportation and carry the bulk of vehicular traffic. Accordingly, these streets are the first to be plowed. Madison, Water, and most of Main Street fall into this category. Our goal for the primary streets is to keep the street open at all times, and to ultimately achieve bare pavement.
Secondary plow routes are the streets that directly feed the primary streets and provide access to schools, churches, businesses, and commercial areas that attract higher volumes of traffic. Salt, sand, or a mixture of both will be used at intersections, on hills, and curves; compacted snow is an acceptable surface.
Residential plow routes are low volume areas that will be plowed within 6 hours after the snow stops falling. Compacted snow is an expected driving surface. Sand, salt, or a mixture of both will be applied at intersections, hills, and curves for traction.
Salt brine is applied to primary plow routes prior to snow events to prevent snow build up and expedite snow removal. Salt brine is an environmentally safe liquid solution consisting of water and dissolved salt. Using salt brine as an anti-icing and pre-wetting agent has been found to be cost-effective way to treat city streets, provide a safer driving surface, and reduce the amount of rock salt needed to melt ice and snow.
---